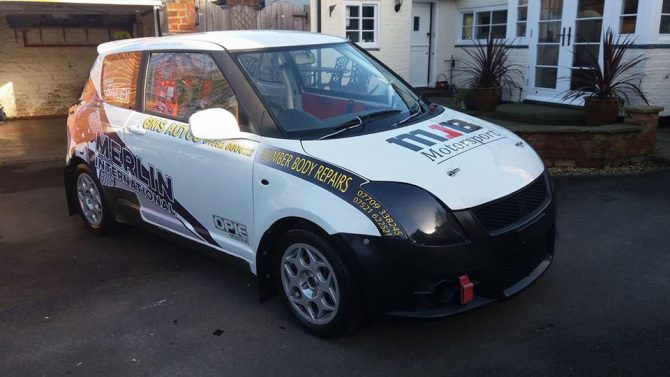 Bailey set for rallycross debut in Swift Sport series
Former autograss racer Morgan Bailey will make his debut in the Swift Sport Rallycross Championship this weekend as part of the opening round of the MSA British Rallycross Championship at Croft Circuit.
The 18-year old from North Lincolnshire has five-years experience of campaigning a Class 1 Mini in autograss racing, but will switch to the single-make Swift Sport series for 2017. "I have followed rallycross from a young age and have always wanted to experience the challenge of driving on the combined gravel and tarmac surface. The Swift Sport Championship seems like natural progression from racing a classic Mini in autograss," said Bailey, who visited the final round of the 2016 season at Croft last October.
"It was obvious there was a collection of skilled drivers competing in the Championship. I liked the idea of a controlled series where the results reflect a drivers' abilities instead of financial investment. Having prepared my Swift for the 2017 season, I've come to realise how easy the cars are to maintain and now I cannot wait to get back in the driving seat."
Bailey will join three Norwegian drivers in making his Swift debut this weekend. Action gets underway at Croft Circuit from 09.00, Sunday March 19.