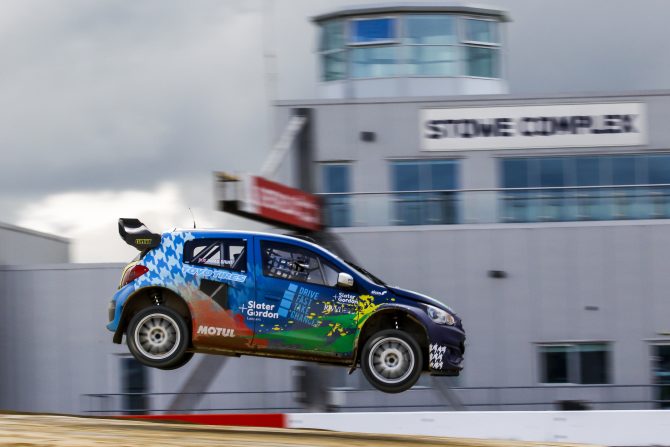 British RX 2018 to begin at Silverstone
Silverstone Circuit will host round one of the 2018 Toyo Tires MSA British Rallycross Championship on Saturday March 17. 
The event will be the first rallycross to be held at the Home of British Motorsport, which hosts the British round of the FIA Formula 1 World Championship and from next season will be home to the British round of the FIA World Rallycross Championship. 
For the first event, British RX will use the international paddock behind the Wing building as Silverstone prepares to run its first World RX round, as part of the SpeedMachine Festival in May. It is expected that future British RX events will use the Stowe Circuit Paddock and an alternative start line.
"It's great to have the British Rallycross Championship coming to Silverstone. This is not only a world rallycross circuit, we will run world and national rallycross events here. The first round of the British Championship will help us understand how to operate the circuit too," said Silverstone Managing Director, Stuart Pringle. "Motorsport fans like Silverstone, it's an iconic location, easy to get to with two arterial motorways either side and a dual carriageway to the door. It will be brilliant to offer the whole rallycross community the chance to race at Silverstone. It's a very exciting addition to our calendar." 
The British RX season opener has been held at Croft Circuit in recent years. The Yorkshire venue will remain on the 2018 calendar, which will be released at the final round of the 2017 season in two weeks' time.