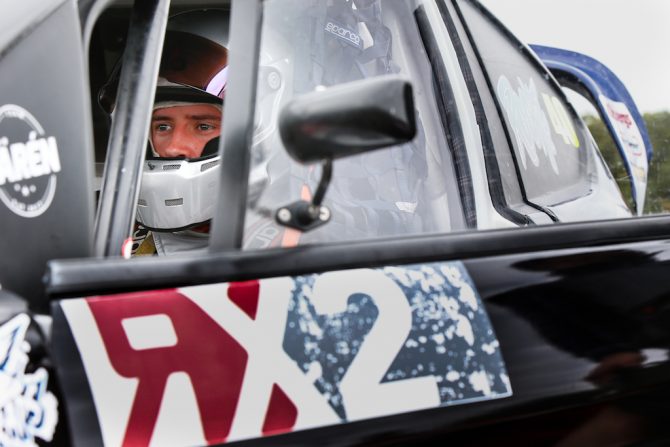 British RX Champion Rooke stars in Belgian RX2 round
The youngest MSA British Rallycross Champion ever, Dan Rooke, who secured the title last season racing a Citroen DS3 Supercar, finished second in the opening round of the RX2 International Series in Belgium last weekend.
19-year old Rooke claimed the British RX crown at the Pembrey Circuit in South Wales last September, the penultimate round of the season, and has moved to the RX2 single-make FIA World Rallycross Championship support category for 2017. Rooke set the fastest time in Free Practice one at Mettet. finished second in the Intermediate Classification and second in semi-final two. In the final, Rooke started on the second row and made a pass for the lead of the race on lap five before finishing second to reigning champion Cyril Raymond after the joker lap strategies played out.
"We came here not really knowing what to expect and I'm lost for words to be honest. I never, ever expected to be on the podium in the first event. This really shows that all the hard work we've put in over the winter to get this deal together has paid off," said Rooke.
The next round of the series takes place alongside the fifth round of the FIA World Rallycross Championship at Lydden Hill next week (May 27 – 28). In his British RX career, Rooke was never beaten at Lydden, winning twice at the venue in 2015 in the MSA Supernational category and twice in Supercar last season. "I'm really looking forward to Lydden," he said. "I know the track better than any other on the calendar this year, and I raced an RX2 car there last year as well, so for sure we want to qualify for the semi-finals and final again and see what we can do."