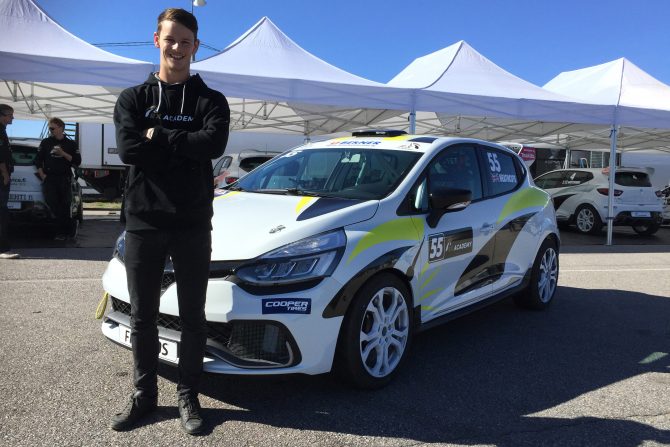 British RX star Heathcote to make RX Academy debut
Toyo Tires MSA British Rallycross Championship title-contender Nathan Heathcote will make his debut in the RX Academy series in Finland this weekend, driving a Renault Clio Cup RX car in the single-make championship.
The reigning Swift Sport Rallycross Champion claimed victory on his Supercar debut at the opening round of the British RX at Croft Circuit in March, driving an LD Motorsports Citroen C4, but suffered technical problems in round two at Lydden Hill. The event will mark Heathcote's maiden international rallycross appearance in the series run by multiple European Rallycross Champion, Jussi Pinomaki and his Set Promotion team, set up to give drivers training in becoming professional drivers, both on and off track.
"From what I've seen already, the RX Academy looks great for developing drivers to help them progress in their careers in rallycross. It will be great to compete in it as it's an equal one make championship," said Heathcote. "I have a lot of experience in front-wheel drive cars so that will come in handy. Having driven a Supercar for a couple rounds now means I'm comfortable with the gearbox and power of the car, and as always I'd love to come home with some silverware."
Heathcote tested the Clio Cup RX on Wednesday and will use his one-off drive in the RX Academy series at Honkajoki to prepare for round three of British RX, which takes place at Pembrey in South Wales a week later (June 25). "It's great to have a test before the race, just the get in the rhythm of the car. This event should definitely help towards the next round of the British Championship, in all respects."