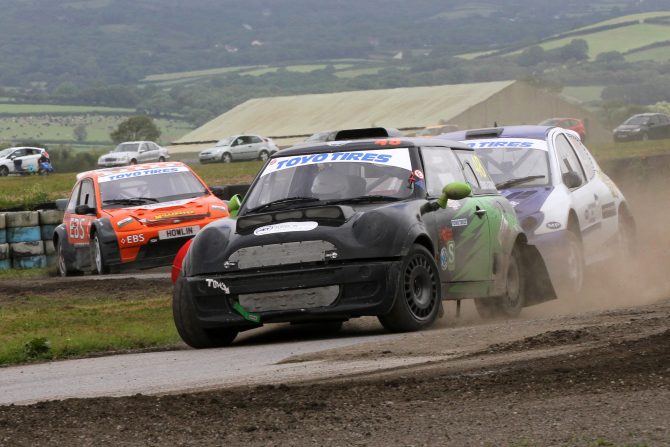 Crooks set for 2018 return following spectacular accident at Lydden
Supernational racer Todd Crooks is planning a return to the Toyo Tires MSA British Rallycross Championship in 2018, following an accident at Lydden Hill in August that ended his championship challenge. 
Crooks, who has twice finished on the Supernational podium in 2017, was forced out of the Bank Holiday Monday event in spectacular fashion when he rolled his spaceframe BMW Mini down Hairy Hill in the qualifying stages of the event. Proving the strength of the tubular spaceframe chassis, Crooks exited the car unaided before being attended to by marshals and the Lydden Hill medical team, and is already planning his return to British RX. 
"I'm still hobbling around a little, I hurt my foot in the accident and it could take up to eight weeks to heal properly, but nothing broken. We've already started planning our new build and are in the process of stripping down the old car for all the usable bits," he explained. "We will build another R53 Mini, carrying over the engine and gearbox. The spaceframe did its job, but we think it best to start with a new car now, it will also be a scratch build by me and my uncle. We'll be out again next year, but we're unsure exactly when yet as the amount of work could vary depending on what we need to do to get the weight down to be competitive, but hopefully we will be out relatively early." 
See footage of Crooks' spectacular accident on the official British Rallycross Facebook page here.