Mondello Park - 18/19 Jul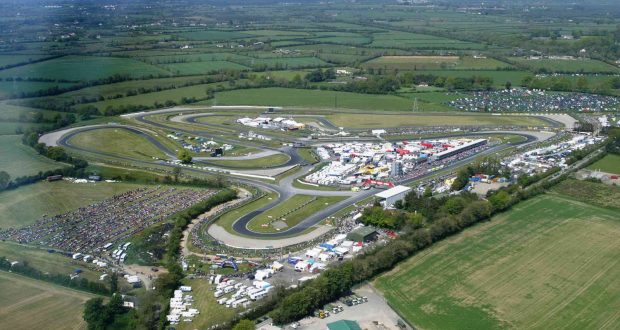 Race Info
18-19
Jul
2020
00

days

.

00

hours

:

00

mins

:

00

secs
How To Find
Directions from Dublin and the M5O
Take the N7 towards the South. Leave the Naas by-pass (M7) at junction 10 (signposted for Newbridge) and turn right at the top of the slip road. At the roundabout take the first exit (signposted for Mondello Park/Rathangan). Once past the roundabout, take the next right turn and then the next left. Follow the road through a narrow bridge and the village of Caragh. Mondello Park is 1 mile past the village on the left.

From the South
Leave the M7 Motorway at junction 10 (signposted for Naas) and turn left at the top of the slip road. At the roundabout take the first exit (signposted for Mondello Park/Rathangan). Once past the roundabout, take the next right turn and then the next left. Follow the road through a narrow bridge and the village of Caragh. Mondello Park is 1 mile past the village on the left.

From the West
Leave the M4 at the junction for Maynooth, at the top of the slip road turn right, follow the signposts for Clane. In Clane village take the right turn signposted for Prosperous. Turn left at the Naas oil petrol station in Prosperous. Go left at the first crossroads, Mondello Park is two miles on the right.
Venue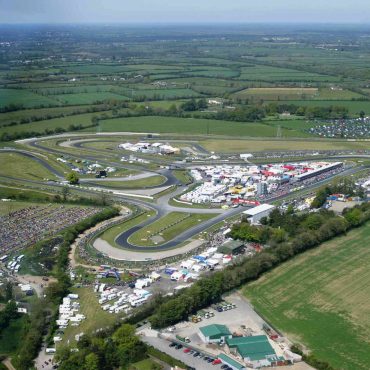 Mondello Park is the only Motor Racing circuit in the Republic of Ireland and was opened in 1968. Prior to the opening of the circuit all racing in Ireland had taken place on closed public roads but with safety becoming a big issue the days of the street circuit were numbered and with the demise of the last track at Dunboyne a permanent circuit was badly required.

The original 1.28km (0.8 mile) layout lasted for just one year before the track was extended to 1.6km (1.2 miles) for the start of the 1969 season. The circuit hosted European F5000 events in its early years and attracted massive crowds for its international events but took a few years to build a local competitor base. With the arrival of the budget Formula Ford class in the seventies local interest began to grow and the track produced some of Irelands best ever talents with the likes of Derek Daly, David Kennedy and Bernard Devaney going on to make a name for themselves Internationally. All three now have corners named after them at the circuit.
Schedule
Monday 02 April 2018
0900
On-track from 0900 to 1800, qualifying races, Semi-Finals and Finals