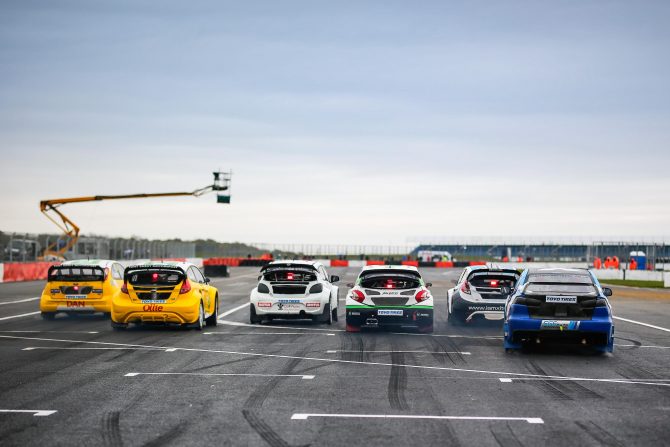 2019 Toyo Tires British RX calendar revealed
The 2019 Toyo Tires MSA British Rallycross Championship will consist of eight events run over seven weekends.

The British RX season will start at Silverstone where the World RX track to be used in May for the Speedmachine festival that forms Britain's round of the FIA World Rallycross Championship will be used by national competitors.
The championship's traditional visits to Lydden Hill Race Circuit on Easter Monday and August Bank Holiday Monday are again the backbone of the series.
Pembrey will host three rounds, a double-header weekend in June forming rounds three and four, with round seven set for September. Rounds six and eight will take place at Croft, the series finale returning to the North Yorkshire venue in October.
"I'm pleased to be able present a calendar that offers a full season of competition and makes use of the circuits available to us. Toyo Tires remains the title sponsor for the third year and the championship will continue to be covered by a mix of social media coverage and TV broadcasts," said Championship Manager Tim Whittington
2019 Toyo Tires MSA British Rallycross Championship
24.03.19 Silverstone
22.04.19 Lydden (Easter Monday)
22.06.19 Pembrey
23.06.19 Pembrey
26.08.19 Lydden (August BH Monday)
08.09.19 Croft
22.09.19 Pembrey
27.10.19 Croft
• Provisional pending publication of championship regulations.