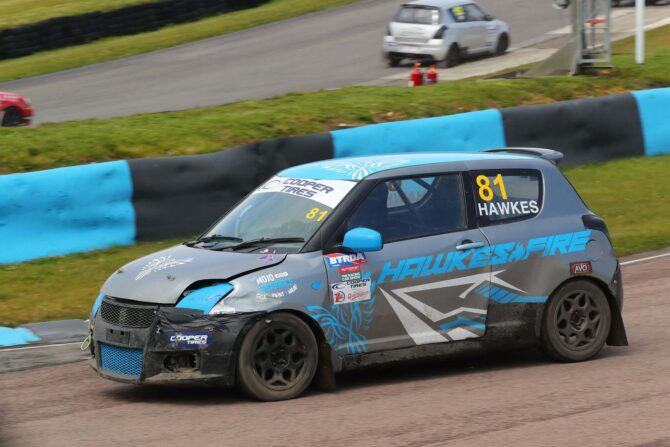 James Hawkes to join Motorsport UK Junior Rallycross Championship
James Hawkes is the latest member of the Hawkes family to confirm his place on the rallycross grid with confirmation he is to compete in the Motorsport UK Junior Rallycross Championship this season.
The son of BMW Mini RX racer and Hawkes Fire co-founder Andy Hawkes will drive the Swift of former Junior driver James Constantine in the opening round of the Motorsport UK British Rallycross Championship 5 Nations Trophy Presented by Cooper Tires at Lydden Hill on Saturday 29 May. The 14-year-old from Stockton made his motorsport debut at Lydden Hill last weekend to gain track time and experience behind the wheel before embarking on a full assault on the national championship.
"I can't wait to get out on track myself in the Junior Rallycross Championship. Having been helping out around the paddock for the last six years with my Dad, Uncle and two cousins, it will be great to actually have a go myself."
James joins an ever-growing list of youngsters coming into the one-make series for 2021 with full grids expected at each of the nine rounds.
Motorsport UK Junior Rallycross Championship Provisional Calendar
May 29 - Lydden Hill, England
May 31 - Lydden Hill, England
July 10/11 - Mondello Park, Ireland
August 29 - Pembrey, Wales
August 30 – Pembrey, Wales
September 25 - Knockhill, Scotland
September 26 – Knockhill, Scotland
November 6/7 - Lydden Hill, England
December 4/5 - Spa-Francorchamps, Belgium