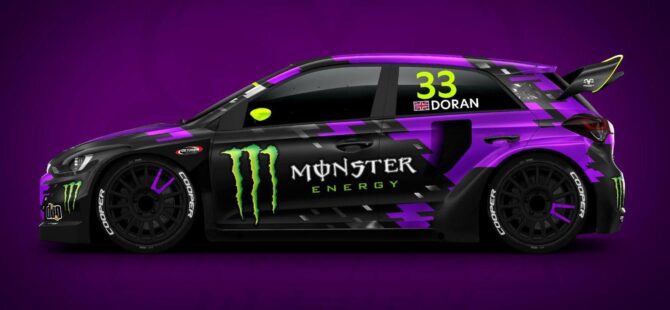 Liam Doran set for 5 Nations BRX return at Lydden Hill with two-car Hyundai i20 effort
British star Liam Doran, a multiple X Games gold medallist and European Rallycross Championship event-winner, will return to the Motorsport UK British Rallycross Championship 5 Nations Trophy for the 2023 finale at Lydden Hill (November 4-5).
Doran, 36, an eight-time British Rallycross event-winner, will return to the championship for the first time since 2020, when he won both rounds in the series' double-header finale, also at Lydden Hill.
Having not raced competitively since the 2021 Nitro Rallycross Championship season in America, Doran will return to the driving seat in one of two Hyundai i20 RX Supercars, partnered by Mikko Ikonen in the Betomik Racing team at Lydden Hill next week.
"I stopped racing at end of 2021 as there were no options to continue other than racing electric cars, which is not for me" said Doran.
The Hyundai i20s were developed by the Gronholm RX team for the World Rallycross Championship from 2018 to 2021, claiming multiple victories.
"My desire to race has never changed, so when the opportunity to return for the fireworks night race at Lydden came up, I jumped at the chance. What better car could I choose to make my return to professional motor sport than the car that I could never seem to beat…..the GRX Hyundai, now run by Betomik Racing. I driven my Dad's Ford RS200 on the new Lydden layout and I can't wait to get racing on it next week."
The full entry list for the final round of the 5 Nations BRX season will be published on Wednesday, November 1.