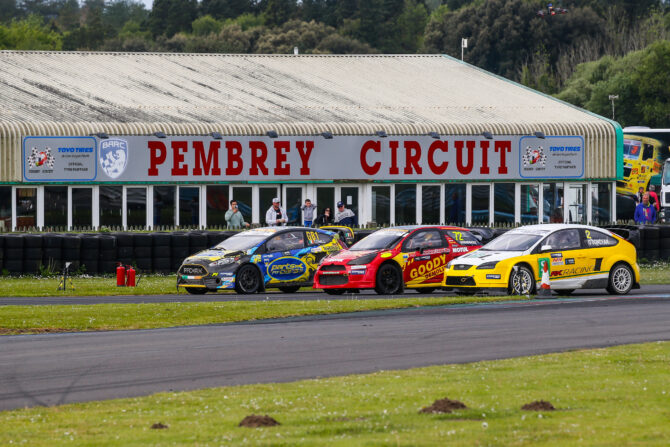 Pembrey Circuit makes first corner changes ahead of 5 Nations BRX and Irish RX double-header
Welsh venue Pembrey Circuit has instigated changes to the opening section of its rallycross layout ahead of a Motorsport UK British Rallycross Championship 5 Nations Trophy double-header this weekend (August 19-20).
The changes include changing the sequence of corners that begin the lap in the anti-clockwise direction, removing the first tarmac chicane. In the revised layout, drivers will continue straight where the previous opening corner was located, then join the unsealed gravel section at the 'Hansen's' corner, a right-hander in front of the Spotters' area.
The move has been made the allow cars to spread out in the anti-clockwise direction and not 'bottle neck' into turn one. Other changes to improve the opening section of the lap include relocation of the start area, which is now further back from the first corner.
Pembrey circuit staff are currently undertaking the changes, which will be implemented ahead of the weekend, when 5 Nations BRX regulars will be joined by competitors from the Irish Rallycross Championship.
Drew Furlong, 5 Nations BRX Championship Manager:
"Phil Davis and his dedicated team at Pembrey have worked hard to make changes to the venue for our visit this year, which I think will certainly help cars to spread out in the first few corners of the anti-clockwise layout. The final corner of that route, where the tarmac returns to gravel, remains unchanged. We're looking forward to action getting underway on Saturday. Keep an eye on the social media channels tomorrow (Tuesday)."
The full entry list for the event will be released on Wednesday, while tickets can be purchased here.