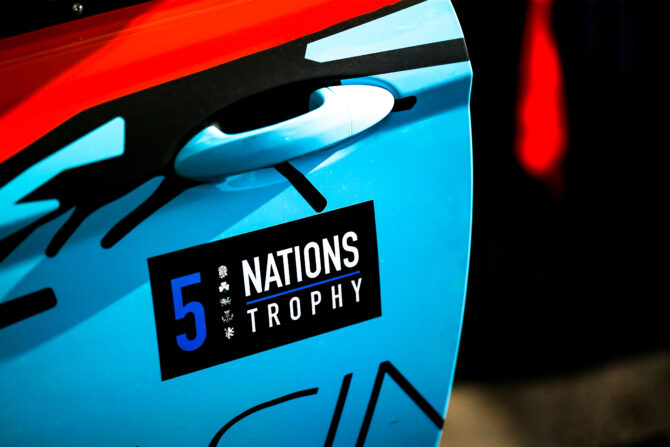 5 Nations BRX 2023 Calendar Revealed
Following the success of the 2022 campaign, the Motorsport UK British Rallycross Championship 5 Nations Trophy will continue to visit fantastic rallycross venues on the UK mainland and overseas in 2023.
The schedule follows that of the 2022 season, with the headline Supercar category set to run over 11 rounds in six weekends, book-ended by traditional events at Lydden Hill on Easter Bank Holiday weekend [April 8 & 10] and Bonfire Night weekend [November 4-5].
Pembrey in South Wales will host a pair of double-header events, in May [13-14] and August [12-13]. At the second of which, in August, the Irish Rallycross Championship will join the roster.
5 Nations BRX will once again join the Irish Rallycross Championship at Mondello Park on June 3-4 for a double-header, while the Supercar drivers will compete with their counterparts from the French Rallycross Championship at Dreux in October [14-15].
The eclectic range of supporting classes will once again rotate across selected rounds of the schedule, while there will be an additional non-Supercar event held overseas in the middle part of the season, at a yet to be announced venue. Full details will be announced in the coming weeks.
Drew Furlong, 5 Nations BRX Championship Manager:
"On the back of two difficult years for motor racing during the Coronavirus pandemic, 5 Nations BRX was able to realise its potential in 2022, traveling to some fantastic venues both in the UK and abroad. We aim to continue that momentum into 2023, while also giving the competitor base that has been loyal to the championship stability in the circuits we are visiting. We have worked hard with the venues to deliver an even spread of dates through the year, while keen to announce the schedule at the earliest opportunity. I'm pleased to say we have achieved both of those aims, as one of the earliest rallycross series to reveal a 2023 calendar. We look forward to ending the current campaign on a high at Lydden Hill this weekend, and we are working hard on next season."