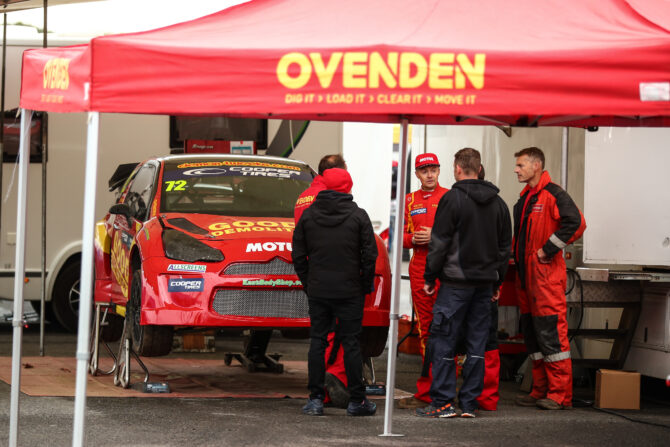 5 Nations BRX introduces Teams' Championship and new points structure for 2023
The Motorsport UK British Rallycross Championship 5 Nations Trophy has introduced a Teams' Championship for the 2023 season, along with adapting the points structure for all categories.
The British Rallycross Teams' Championship will be contested by teams in the headline Supercar category, a successful concept used throughout motor sport for decades.
Up to two cars from each team will score points in every round of the series, with each team's drivers nominated upon entry to each round. The two highest placed cars from each team will then score points towards the Teams' Championship standings. Should a driver be forced to miss a round, a reserve driver can score points for the team in their place, if nominated in advance of the round.
Also changing for 2023 is the points' structure for each category with the 5 Nations BRX package, with points now awarded based on the final classification at the conclusion of the event.
Adopting a points system used through the 1990s in the European Rallycross Championship, but continuing to incorporate the qualifying heats, semi-final and final format for each round, the winner of the final will receive 20 championship points, with 17 points for second, 15 for third, 13 for fourth and 12 points for fifth down to 1 point for 16th place.
The changes have been made in a bid to take the title fights right down to the wire, while also rewarding those that win, and finish on the podium in each round. For those Championships that allow dropped scores, the requirement to have started a round for it to be dropped has been removed, but the final round must count towards each drivers' championship tally.
Drew Furlong, 5 Nations BRX Championship Manager:
"We are excited to launch the Teams' Championship for 2023 and give competitors in Supercar something else to work towards through the season. This brings 5 Nations BRX in line with great championships such as World RX and the BTCC, and we're intrigued to see which teams are going to enter into the title race. We have worked long and hard on analysing the points structure to find a system that suits each of the championships within the 5 Nations BRX umbrella and think that the end result is the best of the various solutions we assessed. We can't wait for the season to get underway next month."
Find the full 5 Nations BRX calendar below, while tickets to the Lydden Hill Easter Weekend event can be purchased here.