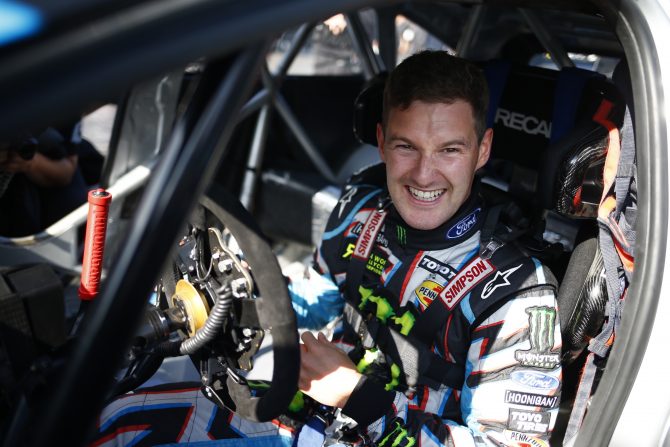 Bakkerud and Coley to race in British RX at Pembrey
World Rallycross Championship star Andreas Bakkerud will compete in the eighth round of the MSA British Rallycross Championship this weekend in the RX150 buggy category, returning to a single-make buggy for the first time since the MSA British Rallycross Grand Prix event in October 2015.
Bakkerud races a Ford Focus RS RX for the Hoonigan Racing Division team in World RX, and claimed victory last time he raced an RX150 at Croft. He will face Championship leader Chrissy Palmer amongst others this weekend. "The first time I raced an RX150 was at Croft two years ago, where I won in the British Rallycross Grand Prix support category. I haven't won anything this year, not even a karting race or in rallycross, so I will be going flat out to try and do that in a buggy on Sunday," said Bakkerud. "The buggies are a challenge to drive and a lot of fun, and it will be good to learn a new circuit too." 
On Saturday in round seven, World RX television commentator Andrew Coley will also return to the wheel of an RX150 buggy for the first time in two years. "I'm looking forward to it. I've never been to Pembrey and I can't even watch any onboards because the circuit hasn't been used in this layout before, so it's going to be a bit of a baptism of fire," said Coley. "I found the buggy hard at Lydden Hill. I got on brilliantly with it in the dry in testing but I found it quite daunting in the wet; torrential rain with zero visibility is not the best way to make your debut. I'd be happy if it was dry this weekend, but whatever the weather my aim is to enjoy it." 
The Pembrey circuit will be run in a different direction in the double-header on each of the two days. Action gets underway from 09.00 each day, check out the circuit website for admission details.