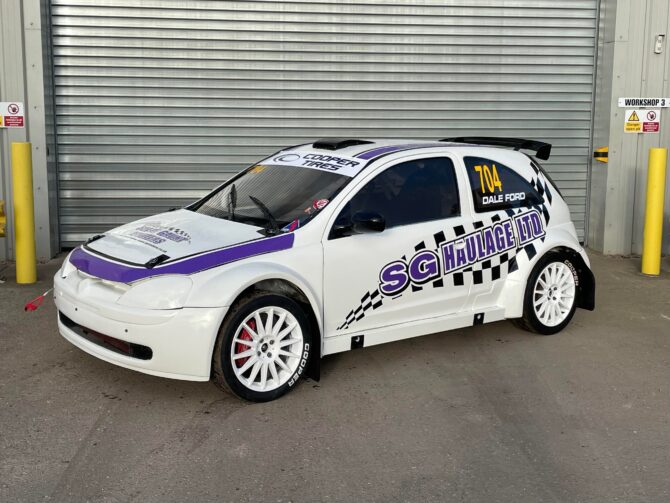 Ford steps up to 5 Nations BRX Supernational class with Vauxhall Corsa
Vauxhall Corsa driver Dale Ford will make his Motorsport UK British Rallycross Championship 5 Nations Trophy debut in the seventh round of the series at Glosso in Belgium next month (August 6 – 7).

The former overall BTRDA Clubmans Rallycross Championship title-winner acquired the Belgian-built Vauxhall Corsa for the 2022 season and having contested a number of other events, will now step up to 5 Nations BRX to measure himself against the regular Supernational competition.

Run by SG Rallycross, the two-litre engine, front-wheel drive Corsa has undergone development to its wiring system, engine management system, bodywork, brakes and suspension so far this year.

"I've been interested in getting involved in 5 Nations BRX for a while now, and with my car coming from Belgium we thought it would be good experience to take the car back to its home land," said Ford. "We've had a few issues with the car but we knew this year was going be a learning curve, we've upgraded the car a fair bit and hope that the work will show in Belgium. We're looking forward to racing at Glosso and with 5 Nations BRX. We intend on doing more rounds this year depending on how we compare to the others in the Supernational class."

After six rounds of the Motorsport UK Supernational Rallycross Championship so far, reigning title-winner Jason Bleasdale leads the points standings ahead of Paige Bellerby.