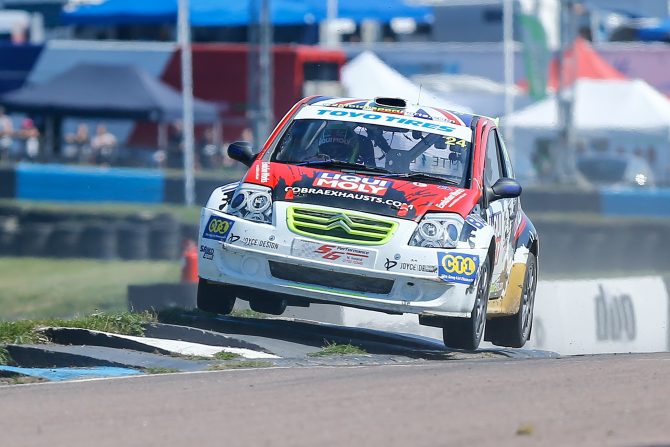 Free 2021 Supercar prize drive for relaunched 5 Nations BRX Super 1600 Champion
The winner of the 2020 Motorsport UK British Rallycross Championship 5 Nations Trophy Presented by Cooper Tires Super 1600 championship will receive a free prize of a drive in a Supercar race in 2021.
Announcing this exciting new initiative, 5 Nations BRX General Manager Hannah Rynston stated "We are delighted to announce that the winner of this year's 5 Nations BRX Super 1600 Championship will receive a drive in a Supercar at an event in 2021. In which championship will be decided during the course of this year.
"We feel it is important to reward those that have supported the championship through this exciting new phase in its development while we're also very keen to ensure that talent is allowed to grow at this level as drivers look to progress up the ranks to Supercars.
"Giving someone the opportunity to shine in the premier class will really give the competitors this year something to aim for, whilst also showing our commitment to help the next generation of drivers."
Reigning champion Craig Lomax was among the first to confirm his return to the series, his consistency in 2019 netting him four wins and two seconds and a podium finish at every round. Darren Scott will also return in his Citroen C2, now with a brand-new Sandy Brown engine and sponsored by Scotts Transport, GSF Carparts and Sedona Civils. Andrew Twomey (Twomey Motorsports) is currently in build mode for his exciting new car for 2020, which looks set to make its debut in round two at Pembrey.
The opening round of 5 Nations BRX gets underway at the home of rallycross, Lydden Hill in Kent, over the Easter Bank Holiday weekend and concludes with the season finale at Pembrey on 18 October.
Super 1600 Calendar:
RD 1 - April 12th/13th - Lydden Hill, England
RD 2&3 - May 24th/25th - Pembrey, Wales
RD 4&5 - June 20th/21st - Valkenswaard, Netherlands
RD 6 - August 30th/31st - Lydden, England
RD 7&8 - September 26th/27th - Knockhill, Scotland
RD 9 - October 18th - Pembrey, Wales