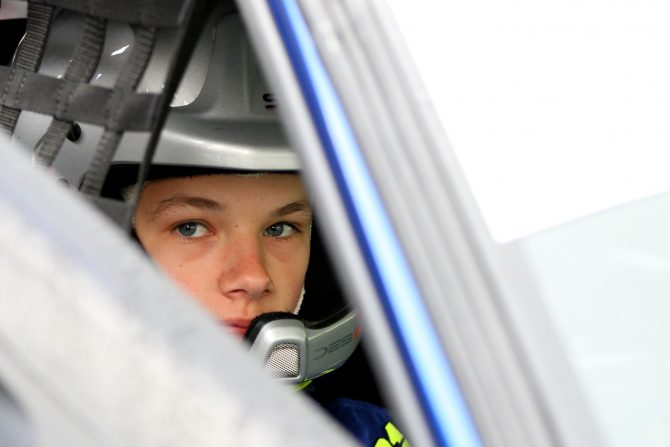 Junior RX Champion Llewellin to race Swift Sport at Croft
MSA Junior Rallycross Champion Tom Llewellin will graduate to the Swift Sport Rallycross Championship for the final round of British RX this weekend at Croft Circuit on Saturday (October 21). 
Llewellin, son of two-time British Rally Champion Dai Llewellin, secured the title in his first full season of rallycross at his home circuit, Pembrey, last month having claimed seven wins from eight events. He will graduate to the single-make Swift Sport series to try his hand against senior competition this weekend in a Peter Gwynne Motorsport-run car.
"I'm excited for the new challenge and I'm looking forward to racing without the pressure to win," said Llewellin. "It will be nice to just go out there and see how I get on. It will really help me learn my racecraft trying to work my way up through the field. My goal will be to try and make the final, and have a good race."
Simon Ovenden currently leads the Swift Sport Rallycross Championship points ahead of 2017 newcomer, Rob Shield. Llewellin will form part of the Swift line-up on Saturday. "Having done enough to win the Junior title at Pembrey, while it would be good for Tom to continue racing in Juniors with his teammates Ole Henry and Sebastian, he does not need any more points," said Peter Gwynne Motorsport manager, Peter Gwynne. "We had a chat and decided to throw him in with the big boys and see what he can do. The competition in the seniors is fierce, and as previous junior drivers who have stepped up have shown – it's not easy to move up and be competitive. It will be really interesting to see how he gets on. There is still a championship fight on in the seniors and with no joker at Croft, there will be no polite passes for any newbies. It's every man for themselves - let's see what Tom can do in the Swift Sport."