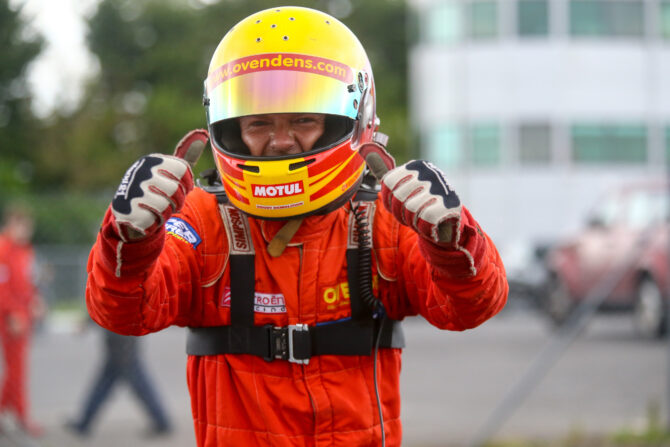 Ovenden claims maiden 5 Nations BRX Supercar win at Mondello Park
Triple Supernational rallycross champion Tristan Ovenden dominated at Mondello Park in round five of the Motorsport UK British Rallycross Championship 5 Nations Trophy to claim a maiden Supercar victory.

As the 5 Nations BRX drivers joined competitors from the Irish Rallycross Championship at the Naas circuit for the first time since 2017, Citroen DS3 driver Ovenden set a pair of fastest times in qualifying to secure pole position for the semi-finals, in which he finished second to reigning champion to Derek Tohill (Ford Fiesta).

But, when Tohill twice jumped the start in the final due to a clutch problem and was disqualified, and semi-final two winner Patrick O'Donovan – the 2022 points' leader dropped – dropped down the order, Ovenden led from the front, hounded by six-time champion Julian Godfrey (Ford Fiesta), to take his first win.

Steve Hill (Mitsubishi Evo) driver ran third for most of the race, including after the joker lap strategies had played out, but he ran wide at turn one on lap five and fell behind returning 2006 Champion Christopher Evans, who finished third.

Ollie O'Donovan (Ford Focus), Michael Sellar (Citroen DS3), Declan Kelly (Ford Fiesta) and Patrick O'Donovan (Ford Fiesta) completed the top eight.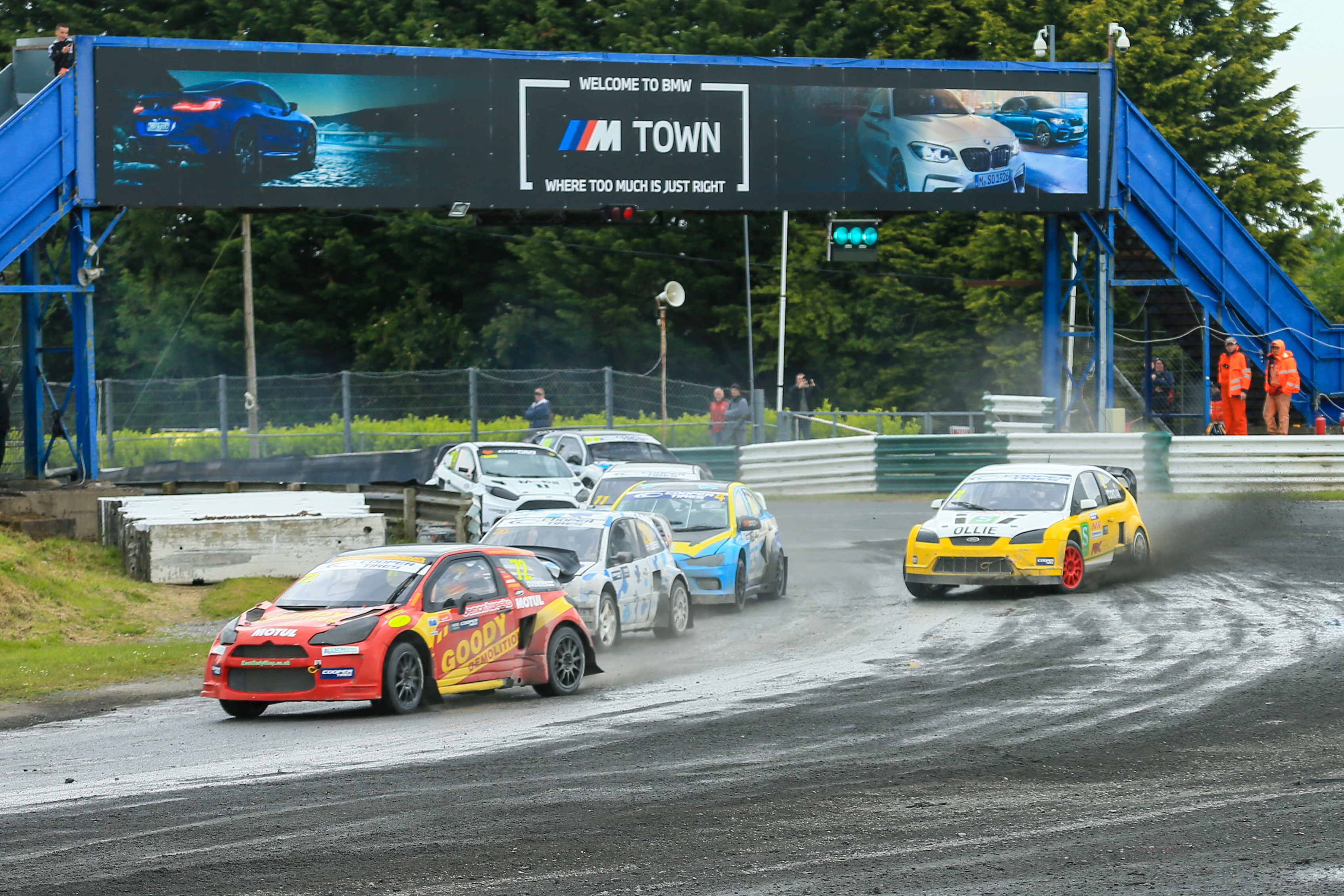 ---
Motorsport UK Supernational Rallycross Championship
In the amalgamated Irish Rallycross Championship and 5 Nations BRX Supernational category, Philip Kelly (Toyota MR2) topped the order after qualifying, with Kelly and Jason Bleasdale (Vauxhall VX220) taking a semi-final win apiece. It was Bleasdale however that came out on top when it mattered and claimed another top-step finish. Paige Bellerby was fifth on the road but second of the 5 Nations BRX drivers.
---
Motorsport UK Junior Rallycross Championship

Owen Robbins led the final on the opening lap as Will Ovenden ran wide at turn one. From the front, Robbins took his joker lap first, but ultimately lost out on the victory to reigning champion Max Langmaid, who won by just 1.5 seconds. Ovenden was third.
---
BMW MINI Rallycross Championship / All4 Mini
Dave Bellerby dominated qualifying before he also won his semi-final, while Bellerby and Bradley Turner took the other semi-final victory. Bellerby then won the final from the front to extend his championship lead, as Turner finished second and Constantine was third. David Bell took the ALL4 Mini win at Mondello having lost out to Martin Hawkes at Pembrey, the latter finishing second in round five.

---
Swift Sport Rallycross Championship
Luke Constantine claimed Q2 and Q3 victory before winning the final ahead of Max Weatherley and Q1 victor James Constantine. Weatherley now leads the standings by six points from Luke Constantine, with James Constantine just a point behind in third.
---
RX150 Championship
Guest racer Mikaela Ahlin-Kottulinsky topped qualifying but 2020 champion and 2021 vice-champion Stephen Jones executed a strong joker lap strategy in the final to take the win, ahead of newcomer Ed Synan in second. Ben Hardy claimed another podium in his maiden season, with third.