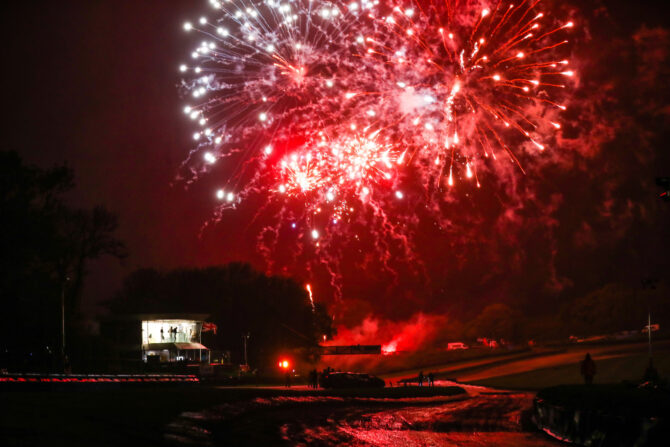 Results and Standings confirmed following abandoned 5 Nations BRX finale
Sadly due to unforeseen extreme weather conditions the final round of the Motorsport UK British Rallycross Championship 5 Nations Trophy at Lydden Hill Race Circuit was forced to be abandoned on November 6.
While the Motorsport UK British Rallycross Championship (Supercar) had completed a full points-scoring evening on the Saturday [November 5], the supporting classes had only contested qualifying sessions.
Championship stewards investigated the outcome of the weekend and have issued a bulletin, which can be found at the foot of this report.
What follows is the outcome of the event, with results taken from qualifying in all classes except the Retro Rallycross Championship, in which drivers had only contested one qualifying session.
Motorsport UK British Rallycross Championship
With the 11th and final round of the headline 5 Nations BRX category abandoned, but Patrick O'Donovan already confirmed as the champion, it was second and third in the standings left to be awarded. Julian Godfrey (Ford Fiesta) and Tristan Ovenden (Citroen DS3) have now been confirmed in those positions.
Motorsport UK Supernational Rallycross Championship
Slawomir Woloch (BMW M3) has been declared the winner of the Lydden Hill event in the Motorsport Supernational Rallycross Championship, with brothers Jason and Darren Bleasdale second and third. Jason Bleasdale had already been confirmed as champion.
Motorsport UK Junior Rallycross Championship
With fastest times in the second and third qualifiers, Max Langmaid topped qualifying in the Motorsport UK Junior Rallycross Championship to put him top of the Intermediate Classification at Lydden Hill, and thus be declared the event winner, meaning he also secures the Junior crown, subject to post-season technical checks. Will Ovenden and Owen Robbins finished the Lydden event second and third.
BMW MINI Rallycross /ALL4 MINI Championships
With Dave Bellerby already crowned the BMW MINI Rallycross Championship title-winner and switching to Supernational at Lydden Hill, it was Ben Sayer who twice went fastest in the qualifying stages and has been declared the winner. Dave Ellis went quickest in Q3 and was second, with Supernational regular Paige Bellerby third.
Edward Stallard topped the order in the ALL4 MINI category, ahead of 2022 champion David Bell and Martin Hawkes.
Swift Sport Rallycross Championship
Title protagonists Max Weatherley and Luke Constantine both took fastest times in qualifying for the Swift Sport Rallycross Championship finale, but Weatherley topped the Intermediate Classification and is declared champion, subject to post-season eligibility checks. Luke and James Constantine finished second and third at Lydden Hill, and in the standings.
RX150 Championship
Junior WRC star Jon Armstrong was twice fastest in the RX150 Championship and finished as top qualifier to secure the win, ahead of Extreme E racer Hedda Hossas and former RX150 Champion Stephen Jones. Ben Hardy had already been declared champion.
Super Retro / Retro Rallycross Championship
With only one qualifying session run, the final round of the Retro Rallycross Championship was declared null and void. With Tony Lynch (Toyota MR2) and John Cross (Lancia Stratos) already confirmed as the Retro Rallycross and Super Retro title-winners, Lynch has been declared the overall Retro Rallycross Champion for 2022 on results count-back.