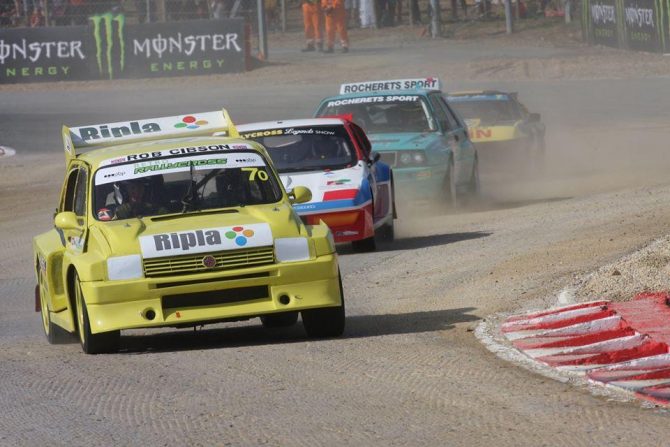 Retro Rallycross confirms new 4WD class
Retro Rallycross confirms new 4WD class

The Retro Rallycross 4WD class has been extended in 2020 to include cars with a cut-off date of 31 December 1999, to include Group B. The new class will compete at three rounds of Retro Rallycross at the Motorsport UK British Rallycross Championship 5 Nations Trophy presented by Cooper Tires, and has been designed for those whom the full season does not fit their race budget.
Retro Rallycross was launched in 2012 after an ambitious two-year plan to bring back the so called 'Grandfather Cars'. It quickly became apparent that not only did some of the original cars still exist but that there were enthusiasts willing to build replicas of the early machinery to allow them to come out and play.
The Retro Rallycross Championship is for cars that have, or types that have, competed in rallycross since 4th February 1967 with a cut-off date of 31st December 1991. Technical regulations allow for period modifications. There are two separate classes for 2WD; Retro Rallycross - up to 1600cc and Super Retro - 1601 and over.
The organisers have received considerable interest from drivers in Europe who are looking to bring their 4WD cars to compete at Valkenswaard and Lydden. Popularity in Retro Rallycross has grown to the extent that invitations are regularly received to take the magnificent collection to display or demonstrate at prestigious shows on the world stage including at Lohéac in France.