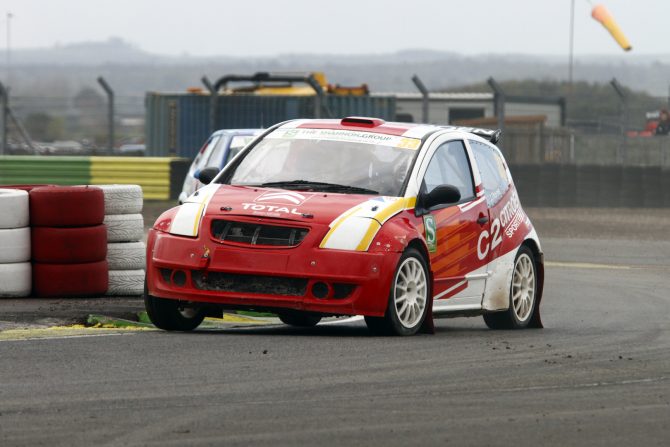 Thorne set for Lydden Hill Super1600 return
Former Super1600 Rallycross Champion Jack Thorne will return to the category this weekend in the sixth round of the Toyo Tires MSA British Rallycross Championship at Lydden Hill. 
Thorne will race the Citroen C2 with which he won the title in 2014. The Devon driver started the 2016 season in the Supercar category but has moved back to Super1600 with a view to contesting a full campaign in 2018, combining British RX events with rounds of the FIA European Rallycross Championship. "I'm really looking forward to Lydden, I've only raced there a couple of times but it's a great track. We've been very busy moving business premises and house too, so there just hasn't been time for any racing. I want to find my rhythm in the car again and finish the event,' said Thorne. "The car is very similar to how I last raced it, except we have a different gearbox which hasn't got ideal ratios, but they will have to do for now." 
The yonng driver is looking forward to racing in the competitive category against points leader Paul Coney, along with Darren Scott, Michael Boak, Craig Lomax and Phil Chicken, and may contest more events this season. "I'm really looking forward to the class being more competitive and hopefully I'll be able to mix in with them. I'm waiting on parts before the car is ready and they are due on Friday, so unfortunately there will be no time to test. I don't have any expectations for Lydden, the car has been in the workshop for two years so it will just be nice to see it out on track and to enjoy the weekend with no pressure." 
The full entry list for the Lydden Hill event will be released tomorrow (Tuesday August 22).