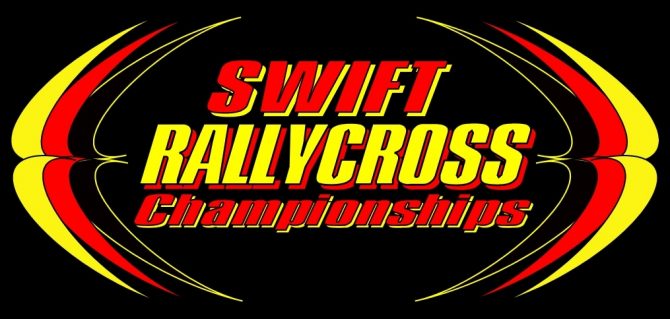 Swift Rallycross round up from Lydden Hill and Round Two
With a sixteen strong grid in the Power Maxed Swift Rallycross Championship, it was the Canterbury Crusader Tristan Ovenden who took the glory at his home circuit ahead of fellow Kent drivers Darren Scott in second and Rob Maynard finishing third.
Having initially led the B final, a half spin by Nathan Heathcote at Devils Elbow denied victory and an A final promotion leaving the race open for Jake Taylor who held his line well despite being pushed hard by Adam Weaver. Having recovered, Heathcote crossed the line third, followed by Jeff Hankin whilst Chris Saunders who made his Swift debut at Lydden found pace every time out on the Kent circuit and finished fifth ahead of Alex Spencer and Ryan McAdam.
Ovenden, the man to beat, took pole position for the A final and although not having the greatest start managed to keep the lead ahead of Scott and Brown into Chessons whilst Maynard, Taylor and Dave Ellis all opted for the Joker. Aidan Hills running fourth got out of shape into Devils Elbow and a sideways slide into the gravel trap ended play for the former junior champion.
A lap two joker by Scott saw him rejoin the circuit behind Maynard who later ran wide onto the loose which was all Scott needed to see his way through. Ovenden returned to the circuit behind Jack Brown after a last lap lunge for the joker and although Brown passed the chequered flag first, a miscalculation in laps and failure to take the joker meant the 30 second penalty resulted in a seventh position finish.
Still new to the ultra-competitive Swift Sport Rallycross Championship, Andrew Hawkes returned to deliver his best drive yet, only weeks after a roll at Croft Circuit during the opening round B final. Improved heat times secured his first automatic place in the A final, before going on to narrowly miss a podium place finishing fourth behind Maynard. Pleased with his result, Andrew Hawkes commented "Great days racing and a great result. Over the moon with my 4th place in only my 4th meeting, roll on Pembrey."