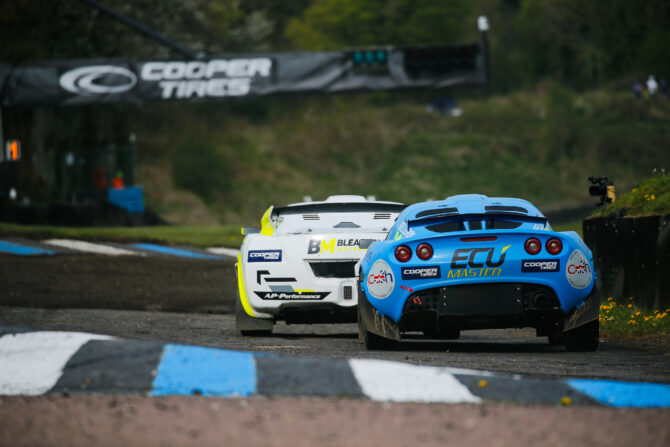 5 Nations BRX classes embark on Belgian adventure at Glosso Circuit
For the first time ever, a round of the Motorsport UK British Rallycross Championship 5 Nations Trophy will take place at the historic Glosso Circuit at Arendonk in Belgium this weekend (August 6-7).
A number of the 5 Nations BRX categories will be in action as part of the rota system that the championship's classes are running to in 2022, with Supercar set travel to Dreux in France in October.
The Glosso event will be held as a single round over two days, as the series joins a round of the competitive Belgian Championship.
Within the 5 Nations BRX classes:
- Supernational title-challengers, reigning champion Jason Bleasdale (Vauxhall VX220) and former champion Paige Bellerby (Lotus Exige) are joined by 5 Nations BRX newcomer Dale Ford (Vauxhall Corsa) to take on a strong local contingent.
- Dave Bellerby leads a strong BMW Mini Rallycross Championship entry, including title-protagonists Bradley Turner, Tom Constantine and David Ellis. Junior RX regular Will Ovenden joins the Mini fold for a one-off outing and David Bell leads the entry in the ALL4 category for four-wheel drive Minis.
- The Retro Rallycross Championship ties the past with the present with an eclectic field of entries, including Super Retro points leader John Cross (Lancia Stratos), who raced at the venue in period. Local star and former European Rallycross Champion Jos Sterkens (Ford Escort) returns to the Retro fold, while Tony Lynch (Toyota MR2) leads the Retro Rallycross standings into the Belgian round.
- 5 Nations BRX Supercar points' leader Patrick O'Donovan returns to the RX150 Rallycross Championship, where he will compete against regular racers Billy Alexander and Ben Hardy, while taking on other series debutants including reigning FIA RX2e Champion Guillaume De Ridder and former Junior RX title-winner Luke Constantine.
- Entry list below.
- Find out more about attending the event, here.