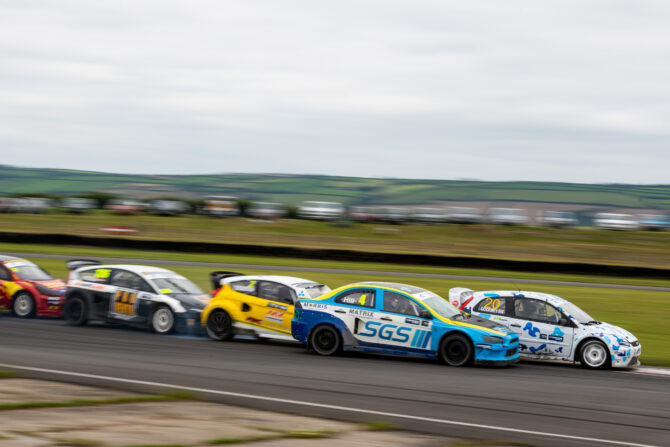 5 Nations BRX confirms permanent Race Director and new judicial system for 2022
The Motorsport UK British Rallycross Championship 5 Nations Trophy is delighted to confirm a permanent Race Director for the 2022 season as part of the on-going investment intended to raise the level of the series.
Experienced World Rallycross Championship Race Director Slaven Dedic began assisting at 5 Nations BRX events last year, but with his FIA license now officially recognised by Motorsport UK, he will undertake the Race Director position within 5 Nations BRX team, supported by Willie Woods, Tony Richardson, Carol Glenn and, Judge Of Fact, Hans Heuvelmans.
Event officials will have more information than ever at their disposal, with Hungarian timing provider Chronomoto having been brought on board to provide a timekeeping and results service, as it does in the World Rallycross Championship, along with the same trackside camera system that is used in the World Championship to give officials more track insight than in previous seasons.
The World RX reprimand system is also under discussion with Motorsport UK for adoption by 5 Nations BRX along with a planned fixed penalty table in an effort to enhance the consistency of fair penalty and judicial decisions.
Hannah Rynston, Championship Co-ordinator:
"Bringing Slaven on board as official Race Director is a great step forward for 5 Nations BRX as we work to move more in line with how things are done in the World Championship. That includes the agreement with Chronomoto to not only provide their excellent timing service, but the judicial camera system too which has been hugely well received by the FIA in recent years. Together with Lydden Hill Motorsport Club and Motorsport UK we have also worked hard to improve the judicial process. The World RX reprimand system has been well received at World Championship level in recent years. Following feedback from competitors at events over the last two years, we are currently working with Motorsport UK to bring that into 5 Nations BRX this year."
More details about additional introductions for 5 Nations BRX 2022, including the final calendar, will be announced shortly.
The British Rallycross Championship 5 Nations Trophy will get underway at Lydden Hill for a double-header weekend on April 16-18. See full calendar below.
Provisional 2022 Calendar*
April 16 - Lydden Hill, England
April 18 - Lydden Hill, England
May 14 & 15 - Pembrey, Wales
June 4 & 5 - Mondello Park, Ireland
July TBC - TBC
August 27 - Pembrey, Wales
August 29 - Pembrey, Wales
November 5 & 6 - Lydden Hill, England
*The calendar remains provisional and subject to Motorsport UK approval.