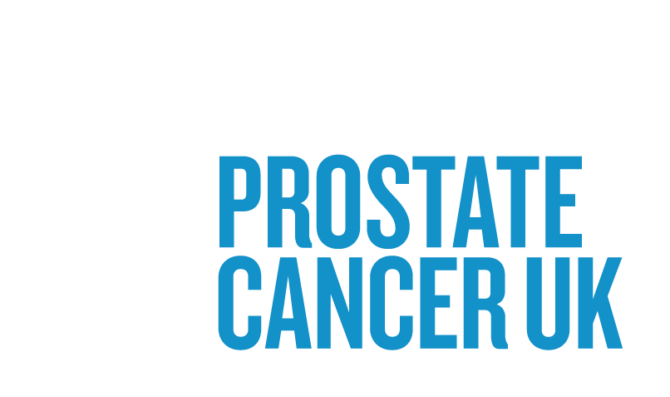 5 Nations BRX enters charity partnership with Prostate Cancer UK
Partnership launched at Lydden Hill November rounds
Naked 5 Nations BRX Charity 2022 calendar featuring 12 drivers on sale
Donations possible via spectator tickets, driver entries and JustGiving
5 Nations BRX, the promoter of the Motorsport UK British Rallycross Championship 5 Nations Trophy Presented by Cooper Tires has entered into a charity partnership with Prostate Cancer UK.
5 Nations BRX hopes that by partnering with Prostate Cancer UK it can help raise awareness of the disease, which affects one in eight men in the UK, and support the charity in its mission to fund lifesaving research to improve testing, treatments, and care for those affected by the disease.
Launching at the penultimate event of the Motorsport UK British Rallycross Championship 5 Nations Trophy presented by Cooper Tires, competitors entering the event at Lydden Hill - the Home of Rallycross - over the weekend of 6 & 7 November can choose to donate to the charity via their online entry form.
Spectators can play their part too by booking spectator tickets in advance here: https://lyddenhill.co.uk/events/5-nations-british-rallycross-championship-fireworks/ and clicking on the link beneath the logo. For those not able to join us at the event but would like to help the fight against Prostate Cancer, you can pledge your support via the official 5NationsBRX JustGiving page: https://www.justgiving.com/fundraising/5nationsbrx
A charity 2022 calendar will also be on sale thanks to 12 of our drivers who very kindly 'got their kit off' in the name of the leading men's health charity. For those too squeamish to see Supercar drivers including Derek Tohill, Ollie O'Donovan and Tristan Ovenden in the 'all together', we also have a car version available for rallycross lovers to drool over. These will be available to purchase from the Merchandise Stand in the paddock at Lydden Hill but also online now at: https://www.askonline.shop/pro...
Prostate cancer is the most common cancer in men with more than 11,500 dying from the disease each year – that's one man every 45 minutes. And 47,500 men are diagnosed with it every year, 129 men every single day.
Prostate Cancer UK's ambition is to stop prostate cancer damaging the lives of men and their families by spreading the word about who is at risk via a simple 30-second online risk checker.
Nicola Tallett, Director of Fundraising & Supporter Engagement at Prostate Cancer UK, said: "The Motorsport UK British Rallycross Championships 5 Nations Trophy is one of the highlights of the motorsport calendar, so we're delighted to be involved and are hugely grateful to 5 Nations BRX for driving fundraising and awareness at this year's competition.
"The funds raised by the spectators and drivers will support our life-saving research into prostate cancer and support men affected by the disease and their families. We thank 5 Nations BRX for their fantastic support and look forward to working with them into 2022.
Whilst raising awareness and funds for Prostate Cancer UK, visitors to Lydden Hill, Kent will enjoy racing in darkness under floodlights on Saturday 6th November, concluding with fireworks. Saturday afternoon only tickets will also be available for those wishing to see just the racing under floodlights and fireworks
All ticket holders will have full access to the paddock, children's entertainment, food and bars that will be available on both the Saturday and Sunday. Subject to prevailing covid rules, full paddock access will be available to all spectators.
Saturday's race action will run from approximately 9am to 5.45pm, with racing into the dark under flood lights. Fireworks will follow at approximately 5.45pm. Sunday's action will be entirely in daylight from approximately 10.30 am to 4pm. All the 5 Nations BRX classes will be in action, including the headline Supercar and the return Retro 4WD that features rallycross Group B icons.
ENDS
About Prostate Cancer UK
o Prostate Cancer UK has a simple ambition – to stop prostate cancer damaging the lives of men and their families.
o Investing into finding better treatments and tests that could save thousands of lives.
o Working with the NHS to make sure men get access to breakthrough tests and treatments.
o Spreading the word about who is at risk of prostate cancer, especially to those at higher risk.
o Supporting people dealing with prostate cancer and providing health information.
o Visit prostatecanceruk.org now to help beat this disease.
o @ProstateUK #MenWeAreWithYou
About prostate cancer
Prostate cancer is the most common cancer in men.
More than 11,500 men die from prostate cancer in the UK each year – that's one man every 45 minutes.
o More than 47,500 men are diagnosed with prostate cancer every year – that's 129 men every day.
o 1 in 8 men will be diagnosed with prostate cancer in their lifetime. This raises to 1 in 4 for black men.
o Around 400,000 men are living with and after prostate cancer.
o A 30-second online risk checker is available at prostatecanceruk.org/risk-checker
o Prostate cancer mainly affects men over 50 and the risk increases with age. But the risk is higher for black men or men with a family history of prostate cancer, so they may wish to speak to their GP from age 45.
o Prostate cancer often has no symptoms so men shouldn't wait to see changes before they act.
o Anyone with concerns about prostate cancer may contact Prostate Cancer UK's Specialist Nurses in confidence on 0800 074 8383 or online via the Live Chat instant messaging service: www.prostatecanceruk.org. The Specialist Nurse phone service is free to landlines and open from 9am to 8pm on Monday, 9am to 6pm on Tuesday, Thursday and Friday, and 10am to 8pm on Wednesdays.