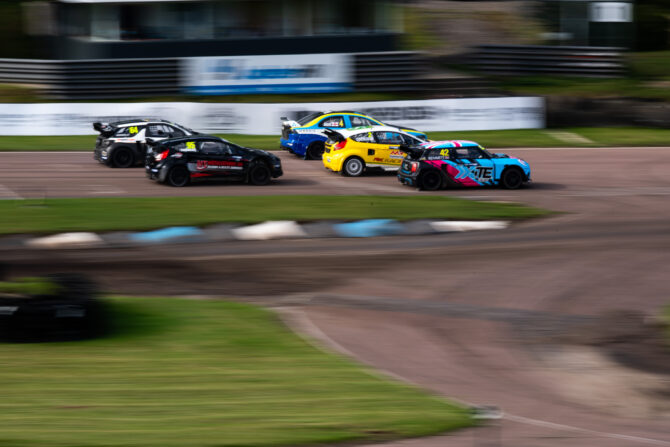 5 Nations BRX revises 2020 calendar with Elite status
Rounds two and three of Championship to be held 5/6 December
5 Nations BRX now classed as Elite sport
Final round to be held in January 2021
The promoters of the Motorsport UK British Rallycross Championship 5 Nations Trophy Presented by Cooper Tires have revised plans for the remainder of 2020 in light of the latest Covid restrictions.
The Secretary of State for Digital, Culture, Media & Sport has ratified that 'Elite Sport' can continue behind closed doors during this latest period of lockdown. 5 Nations BRX is now registered to be included in that category, and the first possible weekend for racing with that status will be December 5/6.
Lydden Hill will host rounds two and three of the Championship on December 5/6. The event will feature double-header rounds of all 5 Nations BRX championships, with the exception of the GpB/4WD class, which will be one round. Racing will run into the dark under floodlights on the Saturday evening.
While Elite classification means that racing will be allowed, even under current lockdown measures, it does mean that spectators will not be allowed at these events. 5 Nations BRX is working on increasing video coverage and how to access coverage will also be announced in due course.
Hannah Rynston, 5 Nations BRX Co-ordinator:
"Firstly a big thank you to Motorsport UK for helping us to continue our 2020 season. We are also very grateful to all our competitors who demonstrated in August that we can compete safely.
"Under our Elite classification we will be able to race in four weekends' time. It's obviously very disappointing that we couldn't continue with the event this weekend as planned and also a huge blow that spectators won't be able to be with us in person for the final races of the 2020 Championship as things stand. We hope that everyone stays safe and that our new Elite status means we can complete the season."