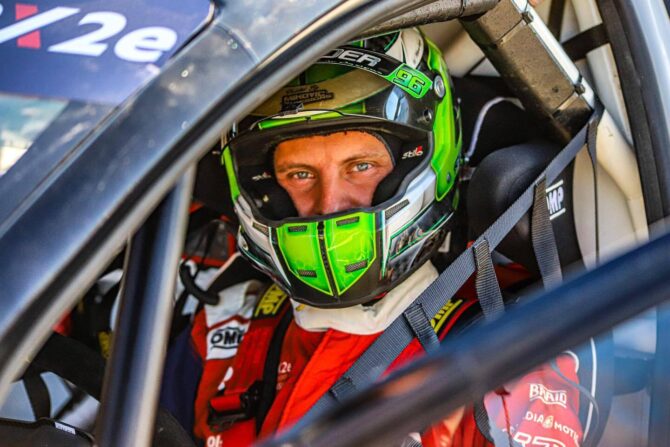 Belgium's leading rallycross star Guillaume De Ridder joins 5 Nations BRX roster for home event
One of the most successful Belgian rallycross drivers in history, Guillaume De Ridder, will make his Motorsport UK British Rallycross Championship 5 Nations Trophy debut in his home round of the series next month, at the Glosso Circuit in Belgium.

De Ridder, the reigning FIA RX2e champion, has also won various races in Supercar Lites, and raced a Supercar in World RX. He claimed the first-ever FIA electric rallycross title last season and will now switch to racing another single-specification machine for his home round of 5 Nations BRX; an RX150 buggy.

The 29-year-old Alpine F1 Team Power Unit Performance Engineer has yet to sample an RX150 machine, and will face tough opposition in the class at the Glosso Circuit event in Arendonk as the venue makes its maiden appearance on the 5 Nations BRX schedule on August 6-7.

"I'm really excited to be part of the 5 Nations BRX event on my home soil. Glosso Circuit (in the complete layout configuration) has been closed for 29 years, basically since I was born, so I've never driven on that track," said De Ridder. "I'm looking forward to jumping into the RX150 and discovering both the track and the car. This is a great opportunity, which could be my only outing in competition this year. I might be a bit rusty, but let's see if I can get back in the rhythm and adapt quickly to this kind of buggy. I'm sure I will enjoy it and I have no doubt it will be great fun."

The RX150 series is currently led by Scottish driver Billy Alexander, while former Junior RX title-winner and current Swift Sport Rallycross Championship driver Luke Constantine will also be in RX150 action at the Glosso event.