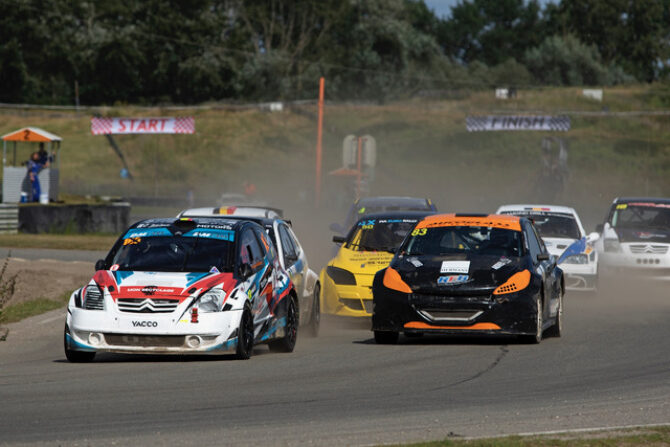 Historic Valkenswaard joins 5 Nations BRX schedule for 2023
The historic rallycross circuit at Valkenswaard in the Netherlands will join the Motorsport UK British Rallycross Championship 5 Nations Trophy schedule in 2023.
A previous host of selected Motorsport UK British Rallycross Championship European events, the Eurocircuit near Valkenswaard has been a staple of rallycross in Europe since it was opened in 1971.
A venue popular with competitors from the UK, rallycross legend John Taylor won the first 'European' event at the venue in 1973, while the circuit was also part of the inaugural FIA-sanctioned European Rallycross Championship in 1976.
In 2023, 5 Nations BRX will travel to the famous Dutch track on September 16-17 as one of the Five Nations in the calendar, with a number of the supporting classes set to compete at the venue, in addition to the schedule already announced earlier this month.
As in 2022, where the supporting cast competed at Glosso in Belgium, the 5 Nations BRX Supercar class will instead race a Dreux in France instead.
Drew Furlong, 5 Nations BRX Championship Manager:
"Valkenswaard needs no introduction to rallycross fans around the world, so it's great to be taking some of our classes back there next season. The circuit, which has a real traditional rallycross feel to it, has made a number of improvements in the last few years and we are very much looking forward to joining a round of the Dutch Rallycross Championship at the venue, following the success of our visits to both Glosso and Dreux this year."
The full 5 Nations BRX schedule, detailing which support classes will compete at which rounds, will be released in the coming weeks.